Opera Software just now released the new iterations of its ever popular Opera Mini and Opera Mobile web browsers for mobiles.
Opera Mini 6 is available for mobile phones powered by Java, Android BlackBerry and Symbian OS. Opera Mobile 11 is available for Android, Windows 7 (tablets and touch screen devices), Symbian and MeeGo platforms.
The new versions of Opera Mini and Opera Mobile are sporting remarkable new features like platform optimization, improved scrolling and zooming and a new share button.
One of the new things that you would notice at first in the UI of Opera Mini 6 and Opera Mobile 11 is that the wrench icon has been replaced by the Opera logo. Also you would notice a new scrolling button that navigates quickly on long web pages. Also you can enjoy pinch-zoom feature if you device supports it.
Opera Mini 6 and Opera Mobile 11:
One of the much needed and useful feature added to Opera Mini 6 and Opera Mobile 11 is the share button. As obvious from the name, users can share any pages they are surfing with this dedicated "share" button onto social networks like Facebook, Twitter and so on.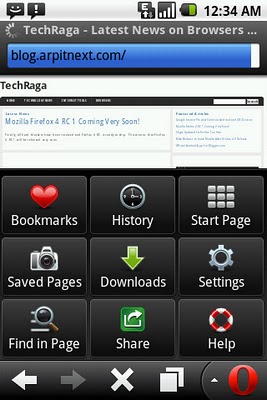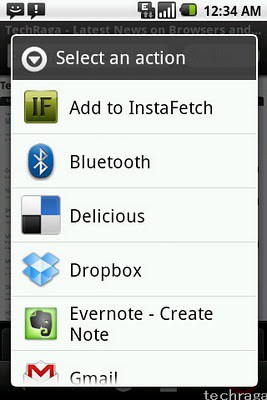 Opera has time and again proved that it still rules the browser market on mobile platforms and would continue to do so for quite sometimes in the future too. Recently it has also launched its own platform independent app store. According to stats, Opera browser is now used by 100 million users worldwide on more than 3000 unique devices.
To download the latest version of Opera Mini 6 or Opera Mobile 11, visit m.opera.com from your device. Alternatively, you can download the specific installer from here.
via [TechRaga]